Staff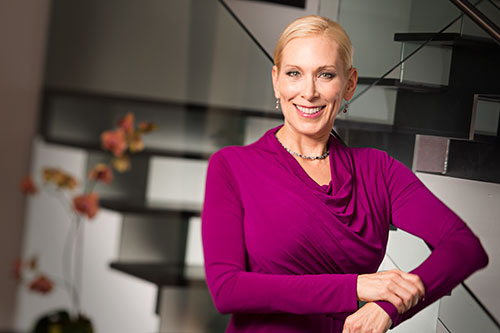 Sharon Ing, President and CEO
Sharon Burnside Ing is the CEO for Ing Consulting and Ing Intellectual. She has managed Steven Ing's counseling practice since 1998 and acts as a liaison between Steven, his clients and the community. Although she has a Bachelor of Arts degree in multiple-subject teaching from California State University, Northridge, her entrepreneurial nature won out. Rather than teaching elementary school, she has run her own businesses while cultivating her ongoing passion for education. She has taught HIV-prevention classes for at-risk populations and has served on the Washoe County School District Sex Education Advisory Committee.
"My interest in human sexuality was initially a romantic one. As a young person, I had a favorite TV show, and I loved how the husband and wife were equal partners in their work and so clearly crazy about each other. They would end the day debriefing in a bubble bath or over a glass of champagne, and then fade to black; it was a powerful, early template for me.
In the naïve characteristic of my first marriage (from age 19-29), I was surprised to discover that love is not all you need. How could I have signed on the dotted line to someone with whom I was so utterly sexually incompatible? Following my divorce, I took a good hard look in the mirror — and got a little therapy, too. I felt confident that I had the goods to bring my 50 percent of what it takes to build an epic romance if I got smart about mate selection. I wanted to partner up with a person who had the same relationship goals and who would bring his 50 percent to meet mine. Today I've been enjoying an intimate business and romantic partnership with Steven Ing for more than two decades.
Along the way, I've learned that relationship success needn't be an elusive, nebulous goal."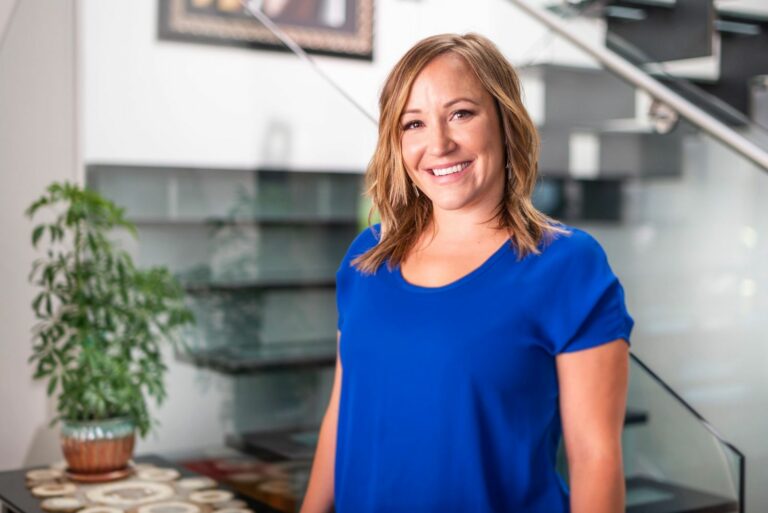 McKenzie Oakland, Director of Communications
McKenzie Oakland is the Director of Communications for Ing Intellectual. She has worked with the Ing's since June of 2019, and came on as Director of Communications at the start of 2020.
Kenzie initially pursued a career in education, spending time teaching English in Central America. Ultimately, she parlayed her English and writing background into a career in public relations and communications management. Her desire to work with talented people on projects that were both creative and meaningful made her a perfect fit for Ing Intellectual.
"My interest in the study of human sexuality began in college, but never before have I seen it approached in such an honest and meaningful way. Steven's focus on bringing intelligence to the management of one's sexuality is not only for those who have faced sexual repression or issues surrounding their sexuality, but also sexuality 'for the rest of us.' His willingness to break the stigma and start openly discussing human sexuality and intimacy has helped so many, including myself."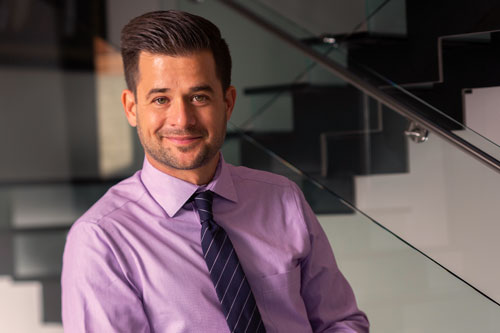 Rafael Mariano, Attorney
Attorney Rafael Mariano specializes in civil litigation and workers compensation. After working for years as a lawyer in Brazil, he relocated to practice in the United States.
Rafael received his law degree from the Catholic University of Santos School of Law in 2002, with his thesis in international law. He also completed a postgraduate Iato sensu in labor law at the same university. He is fluent in English, Spanish and Portuguese.
In 2012, with the help of Professor David B. Wilkins from Harvard Law School, Dean Frank D. Durand from William S. Boyd School of Law and the State Bar of Nevada, Rafael's Brazilian education was certified as equivalent to that of American Bar Association accredited law schools.
He joined Ing Counseling in 2017 in order to provide counsel on the legal issues of our consulting work regarding sexual harassment policy development, based on the notion of embracing — rather than repressing — human sexuality. His work ensures that our consulting efforts, which look to teach the intelligent management of sexuality, also conform to the legal standards of a given jurisdiction.
"Since the beginning of my career, I made a decision to focus on helping and protecting the 'little guy' against the system. Over the years, my desire to help the less fortunate transformed into a passion for people and the law's role in helping me improve people's lives."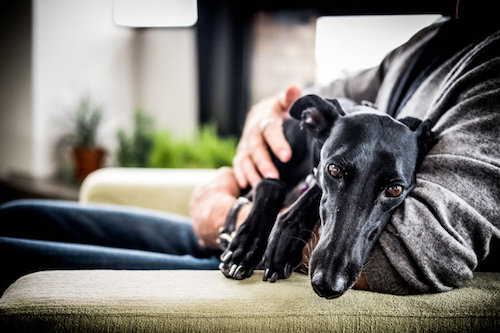 Bella Ing, Therapy Hound
Bella Ing has worked as the primary therapy hound for Ing Counseling since 2014 when she came from Spain to join the practice. A prominent member of the Galgo Español family, this four-legged talent was discovered by our preferred headhunting agency, Sighthound Underground. Since her arrival at the practice, she has logged thousands of hours of clinical contact.
"My interest in humans has literally been bred into me as my species has been working alongside the human race for many thousands of years. I know from personal experience that your species is capable of greatness and of great cruelty just as I know that good counseling can make the difference! Helping you people sort through your many issues, especially those having to do with your sexuality, is hard work but extremely gratifying. I share this because many have mistaken my relaxed, even somnolent appearance for disinterest. Nothing could be further from the truth as I am simply taking advantage of my species' empathy for yours and reverse engineering so that Mr. Ing's clients can feel safe and begin to think clearly about matters that they formerly felt were utterly confusing. I think we're all making a great deal of meaningful progress."