Relationship Coaching
In relationship coaching, I help guide individuals and their partners in how to begin discussing sexual matters in a manner that is straightforward and offers human dignity in the process. The inability to comfortably communicate about sexuality is a solvable problem.
How can we Manage our Sexuality Intelligently?
How can we discuss and commit to an Abuse-Free Life?
How do we fight in a way that is healthy for our communication and growth?
Learn how an Intentional Interview can help me find the right person.
In order to manage our sexuality intelligently, we need an understanding of the depth and breadth of our sexual needs.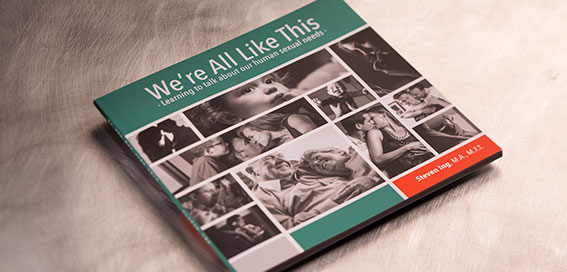 We're All Like This by Steven Ing